Highlights of data function:
It can help you quickly check the detailed price and sales charts of all products on the platform, and continue to track the performance of the products. It makes it easier and more efficient to track the hottest items and find the products that suit your store. (Support shopee, lazada all stations)
At the same time, you can view the detailed sales and inventory changes of each SKU (variant) to accurately grasp the dynamics of competing products. (For now, only support Shopee)
[Note: All data is for reference only]
1、Shopee data
Support 8 sites (Malaysia, Taiwan, Indonesia, Thailand, Philippines, Singapore, Vietnam, Brazil)
Commodity basic data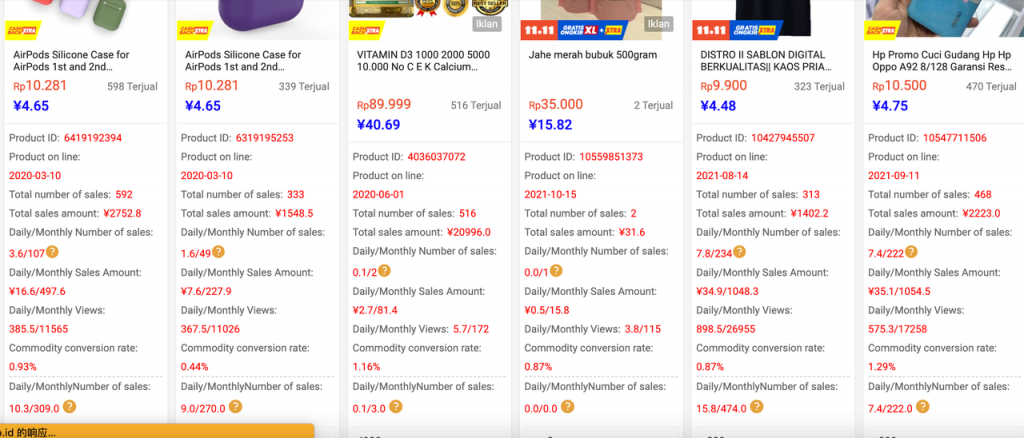 Field name interpretation
Total number of sales: the sum of quantity of products sold from the shelf to the present (only counted after confirmation of receipt)
Total sales amount: total sales amount X current price
Daily/Monthly Number of sales: yesterday/ number of sales sold in last 30 days (counted as sold)
Daily/Monthly Views: Yesterday/Last 30 Days Views
Commodity conversion rate: Monthly Sales Amount / Monthly Views
Dayily/Monthly Number of sales (inventory changes): This is calculated based on the changes in product inventory changes. If the seller manually changes the inventory, the estimate will be inaccurate
Note: 1. Product data (total number of sales, monthly number of sales) are all from Shopee's official website, which lags behind the actual sales data of the merchant to a certain extent.
2. Due to various factors such as order receipt, cancellation, promotion, etc., the monthly number of sales on Shopee's official website is higher than the total number of sales in some cases.
3. If the merchant changes the inventory quantity, the daily/monthly number of sales (inventory change statistics) will be inaccurate.
Historical trend graph
Historical data is updated every 1-5 days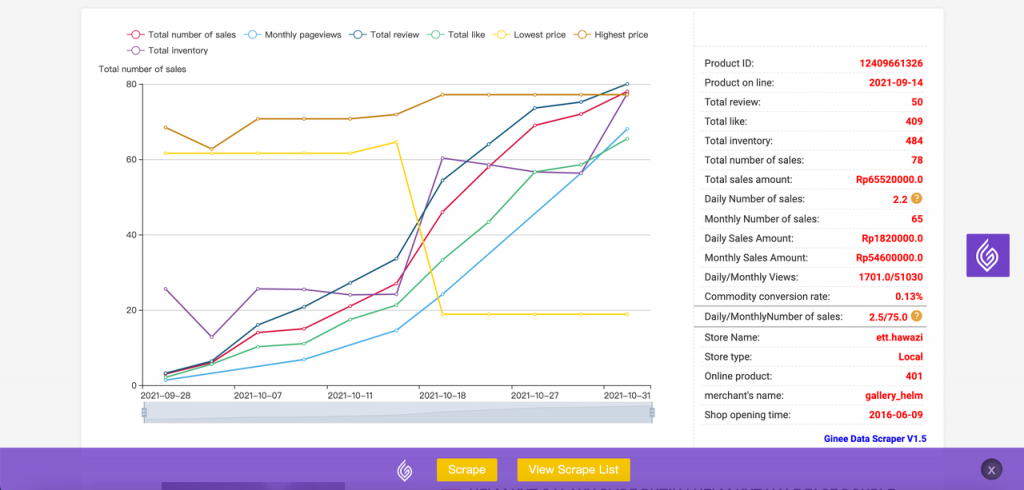 Sales data of each SKU
The table shows the sales of each variant of the product. You can switch to the corresponding currency in the upper right corner.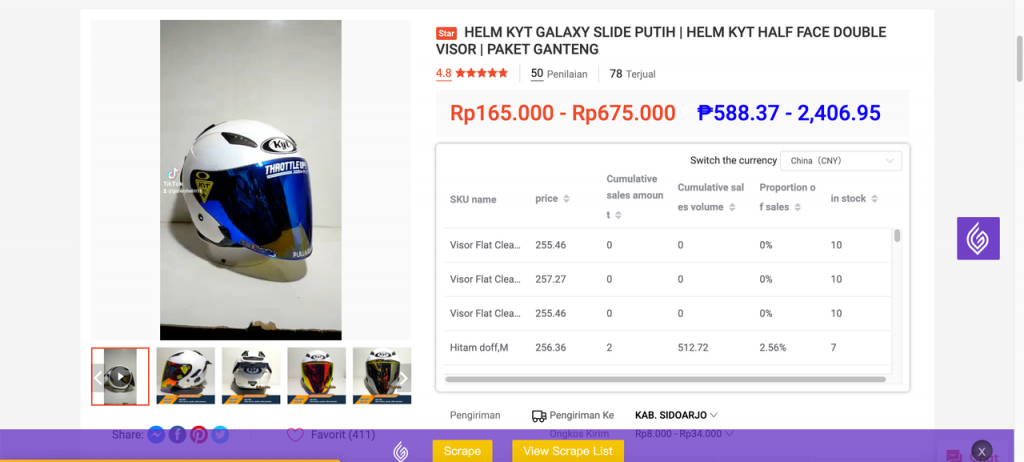 2、Lazada
Data supports 4 sites (Malaysia, Indonesia, Thailand, Philippines)
Commodity basic data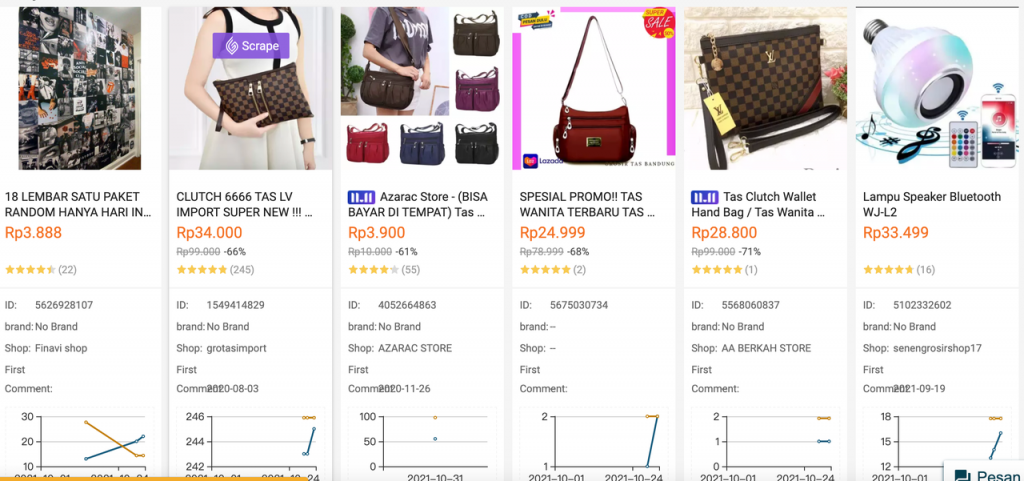 Historical trend curve